Dr. Michael Goldberg - M.Sc, D.D.S., Dip.Perio.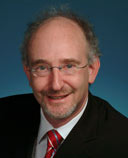 Dr. Goldberg received his dental degree in 1991 from the University of Toronto after completing a Masters of Science in Pharmacology at U of T. Following a one year general practice residency at Mount Sinai Hospital in Toronto, Dr. Goldberg entered the Department of Periodontics at the University of Toronto. Following his graduation in 1994, Dr. Goldberg has shared his time between private practice at Cumberland Periodontics and a staff position at the University of Toronto.
Dr. Goldberg is an Associate Professor and director of the Severe and Refractory Periodontal Disease Research and Treatment Unit at the University of Toronto. This unit focuses on the diagnosis as well as the development of treatment strategies for difficult periodontal conditions. Recently, Dr. Goldberg has expanded this clinic to include the assessment and management of peri-implantitis and peri-implant mucositis conditions that affect dental implants. Additionally, Dr. Goldberg is on staff at Mount Sinai Hospital as the Head of the Division of Periodontics as well as an associate in the Wasser Facial Pain and Headache Research and Treatment Unit. This unit is dedicated to both the study and treatment of severe facial pain conditions. Dr. Goldberg has published many articles in peer-reviewed journals on all of these topics.