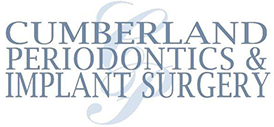 Call Us
Post-operative Instructions
The covering that has been placed over the treated area is a surgical dressing. It usually falls off before your next appointment and does not have to be replaced.
Do not have anything hot to eat or drink for the next 2 hours.
Do not eat on the side with the dressing, it should be favored at all times.
Continue oral hygiene as usual, but not on the dressing.
Use warm salt water or mouthwash freely to refresh your mouth.
You may follow your regular daily activities, but avoid excessive exertion of any type for 72 hours.
Apply ice packs to face, 10 minutes on / 10 minutes off, for the prescribed length of time. If there is excessive swelling, please contact us.
Discomfort is readily controlled with a prescription if necessary so there is no need for you to experience pain. If severe pain is present, please contact us.
Keep head elevated as much as possible for the next 72 hours and sleep on two pillows upon retiring.
Occasionally, bloodstains in the saliva may be expected. If there is excessive bleeding, please contact us.